MISG 2018 will be held from Monday 29 January until Friday 2 February 2018 in Adelaide, at the City West campus of the University of South Australia.
There are plenty of nearby accommodation options within walking distance of the campus.
As with the two previous years, MISG will take place in the Sir Hans Heysen (HH) and Jeffrey Smart (JS) buildings at City West:
registration on Monday morning will be in the courtyard to the north of the HH building

the large meetings on Monday, Wednesday morning and Friday morning will be in room HH5-08

project rooms will be in the the Jeffrey Smart building, on the southern side of Hindley Street.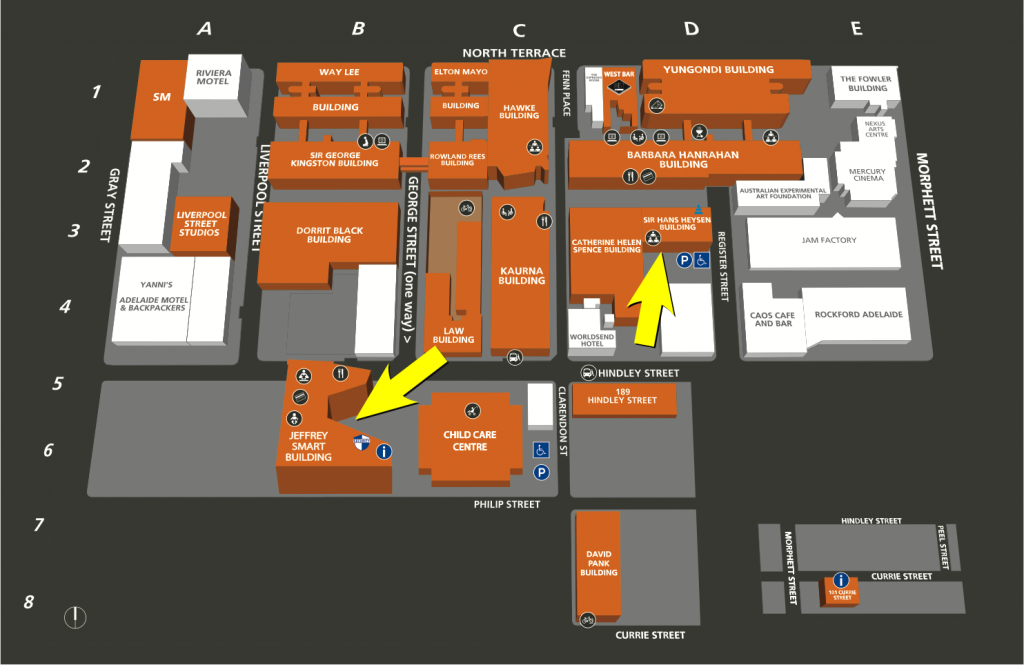 The  MISG dinner will be held on Wednesday 31 January 2018 in the Mortlock Chamber of the State Library of South Australia.
See also: